AWAN meets
Iselin Shumba & Gitte Witt
AWAN meets
Iselin Shumba & Gitte Witt
AWAN is all about the women inside our clothes. We have been lucky to get two of Norway's most respected actresses to front the AWAN Flow Collection, and we would love to introduce these inspiring women to you.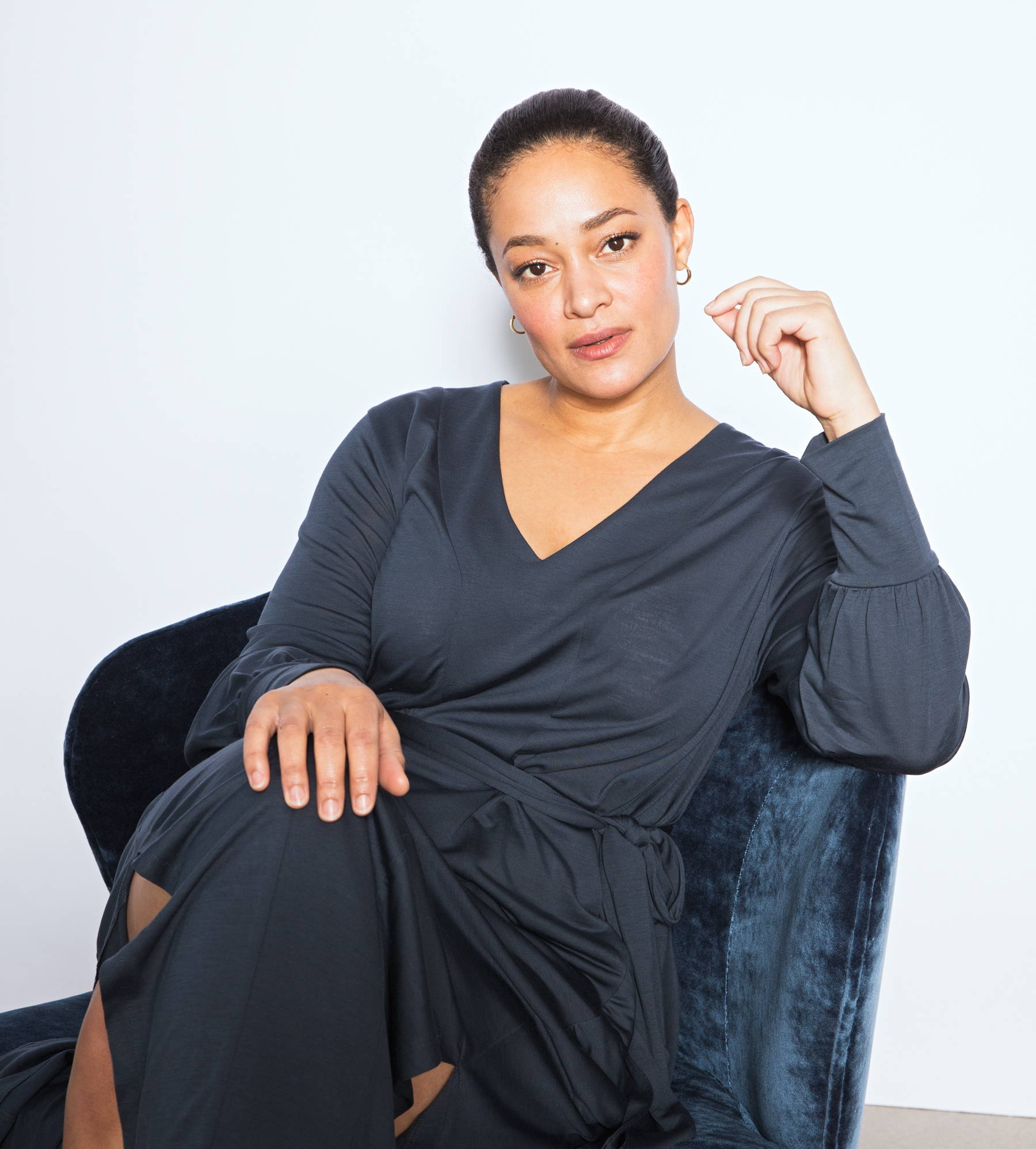 Some women refuse to shut up about stuff that really matters, and Iselin Shumba is one of them. Finding her passion in truth, curiosity, art and empathy, she is working tirelessly to change the world for the better. As well as an actress (Snøfall, Ragnarok, Hjem til Jul) she is an activist, artist, public debater and entrepreneur. Using her platform, she is a leading voice for positive change. Every Monday from 11-12 you will find Iselin sitting in front of The Norwegian House of Parliament in a silent protest that she calls #istillhetforklima or #insilenceforclimate, demanding a national plan for sustainability.
Gitte Witt is not only a well known actress (The Sleepwalker by Mona Fastvold, currently in Cadaver on Netflix), she is also a mother of two, a food blogger and part owner in a creative marketing agency together with her husband Filip. Raised in a writing and producing family in Oslo, she knew she wanted to act from when she was a kid. The acting scene was a natural place for her to explore.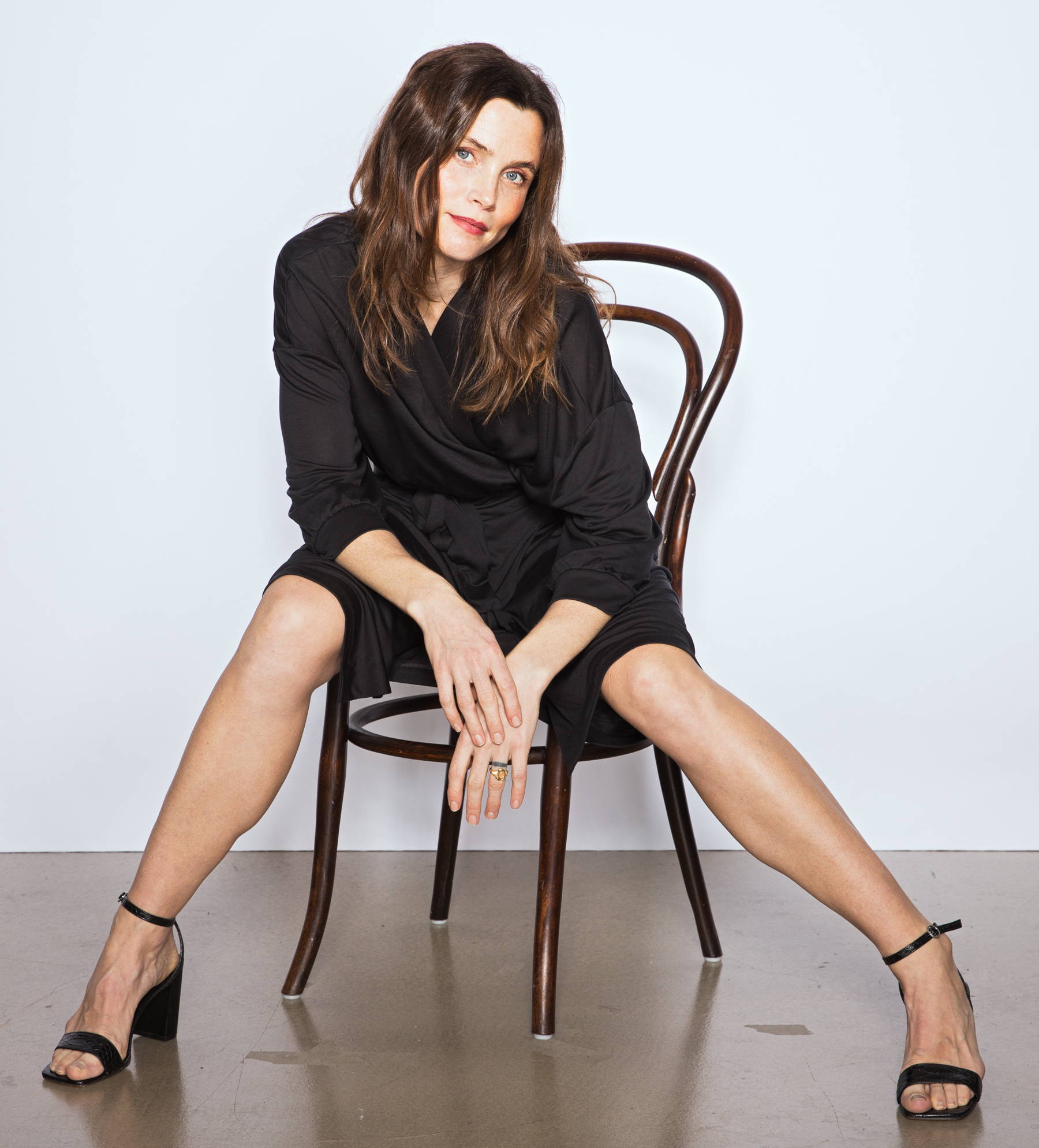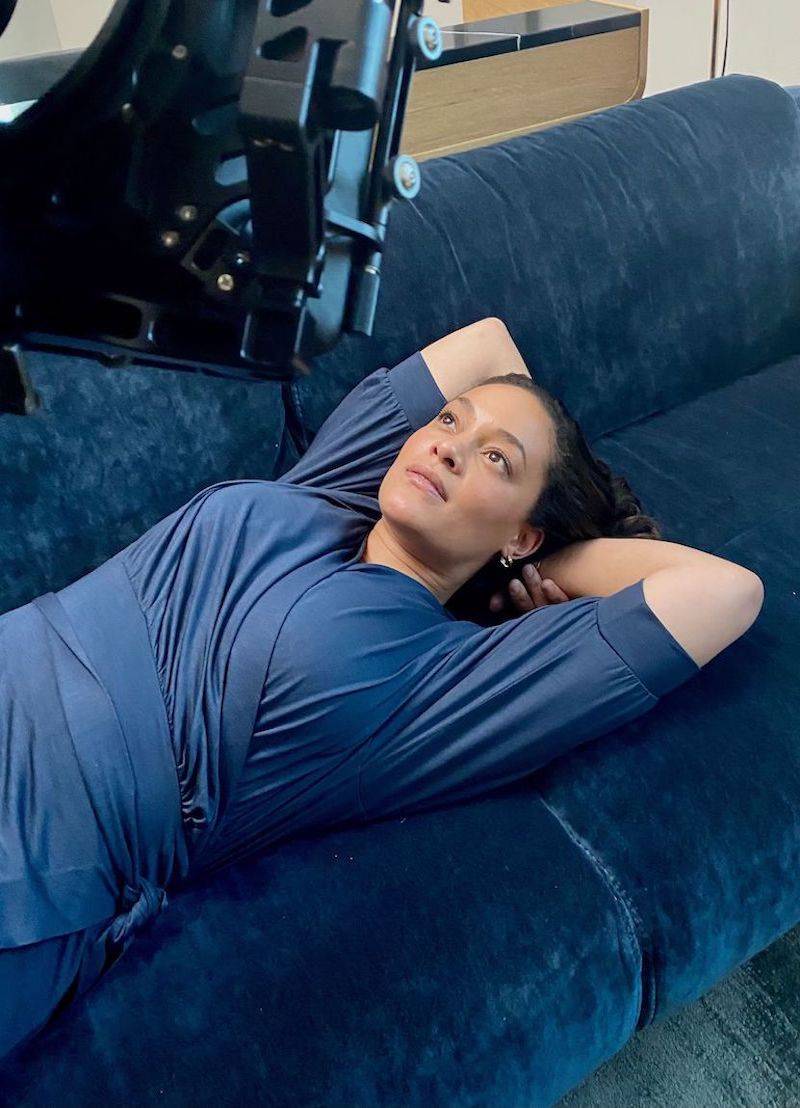 Iselin, what made you choose your career path?

The answer is very straightforward and in a way simple. I wanted to make a difference in the world for the things that I find important.
Gitte, tell us what you love about acting and what else you're passionate about.
I'm very passionate about my job. When I act I don't think about anything else. It's a free space in a way that gives me a lot of energy. There are also my two little boys. After they came everything changed and they are now my biggest passion. I have also loved cooking from very early on in my life.
Iselin and Gitte are true Scandinavians when it comes to their love for the sea. A place they both go to find their most authentic self.

Besides being close to the ocean, when else do you feel like your most authentic self?

Iselin: It's a hard question because I still see myself searching, trying to find the real answer to that.
Gitte: When I manage to balance work, home with kids and a bit of self care. It's a hard thing to find, but when I feel a glimpse of that is when I am the most authentic version of myself.
Gitte and Iselin have flourishing careers but as everyone else, they can look back on incidents that at the time seemed like failures but actually ended up shaping their lives for the better. A few years back, Gitte was on the brink of moving to LA after signing with a manager there. But she had just met the future father of her children and decided not to go.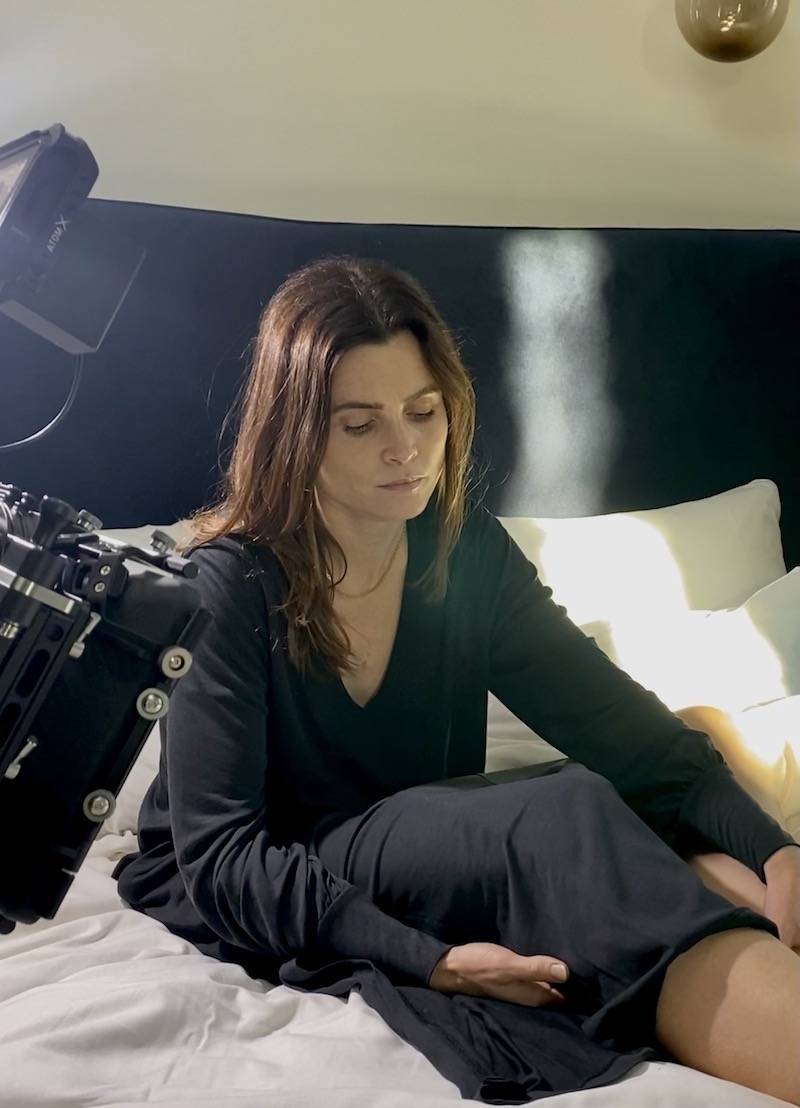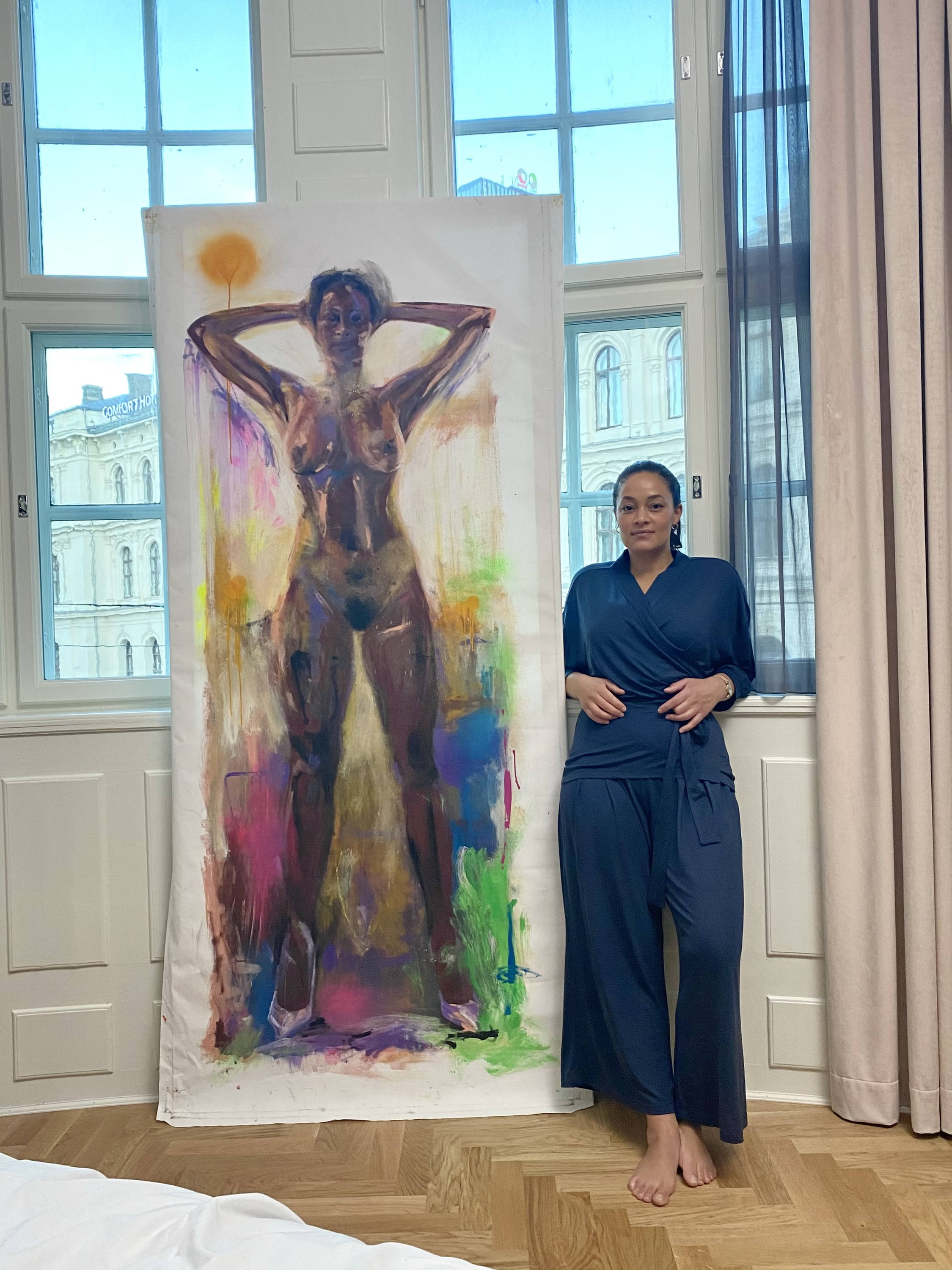 Gitte: I don't think it would have been me and Filip today if I had left, and then I also wouldn't have my children. I'm trying to accept my decision and focus on that it was the right thing to do, although in some ways it felt like a failure at the time".
You are both driven by passion in work and life. What inspires you at the moment?
Gitte: A big inspiration to me is my boyfriend and his focus on inner strength and happiness regardless of how life looks like. We live in a time when there is way too much focus on the success we have, instead of the persons we are. So I strive to find that inner peace and to be more connected to here and now, because that's actually all there is. The present. Who knows what the future will bring.

Iselin: "I am so, so, so inspired by Kamala Harris. Who isn't.

What's your go-to-outfit?
Gitte: A basic t-shirt, a wool sweater during winter, and comfortable pants, jeans, tights or nice sweatpants. I try to sell everything in my closet that I don't use - that is where I get my budget to buy new clothes, so I don't have a lot I never use.

Iselin: It's important to me that the clothes have a fit that suits me. The quality of the clothes is also very important to me. I rarely wear anything that is made of bad fabric.
Do you have any styling tricks for transforming an outfit from day wear to evening wear?
Gitte: Shoes! To slip into a nice pair of sandals, or heels - or boots will transform almost anything you were into a nice evening wear. And a bit of makeup, I rarely use any make up during the day.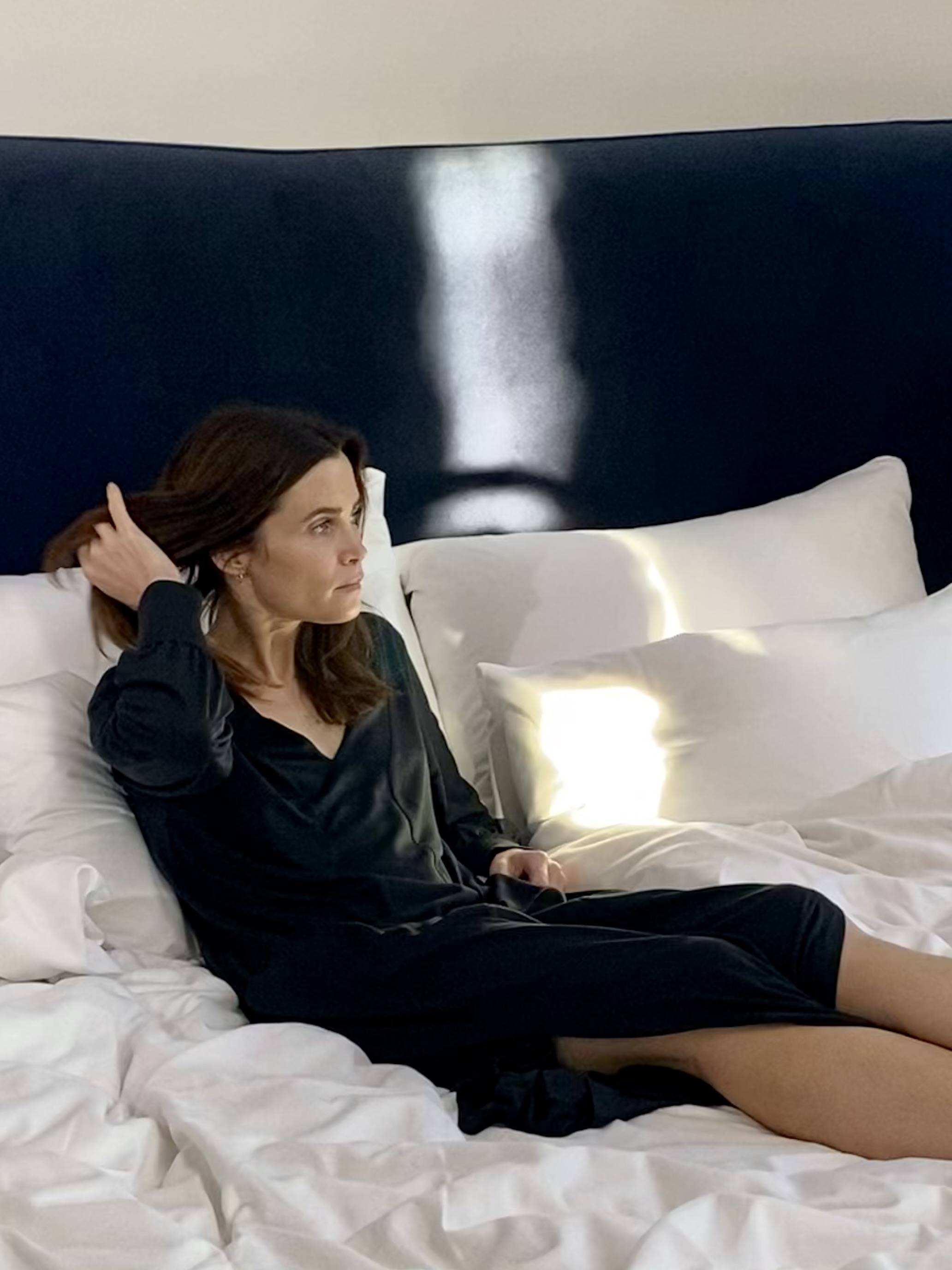 What does sustainable fashion mean to you?

Iselin: I hope to contribute to a bigger change in the fashion industry by being a part-time owner in a sustainable designer shop. Knowing that what I'm wearing is sustainably produced allows me to breathe, and relaxes me just as much as the soft fabrics and comfortable design.

What's your favorite AWAN piece, and what about the brand speaks the most to you?
Gitte: I love that the brand makes clothes you can wear in almost every situation. I discovered AWAN when I was pregnant with my second child and I lived in the Sweater dress. The materials are super soft against the skin, and last but not least, I love that they have such a strong green focus.


Iselin: I love the Sweater Dress in merino wool. To me, AWAN is not just sustainable clothing, but also sustainable self-care. I am at my coolest and calmest when in my AWAN.